2019年11月28日,陆通轮胎2019柬埔寨经销商大会在 Sokha Phnom Penh Hotel 隆重举行。通力轮胎有限公司总经理牛飞先生携公司高管以及来自柬埔寨多名陆通轮胎海外经销商代表、合作伙伴共同出席了本次大会,共商陆通轮胎海外发展大计。
On November 28, 2019, RoadoneTire 2019 Cambodia Distributor Conference was solemnly held at Sokha Phnom PenhHotel. Mr. Niu Fei, General Manager of TOGNLI Tire Co., Ltd., attended theconference with senior executives of the company, as well as representatives ofmany overseas dealers and partners of Roadone Tire from Cambodia.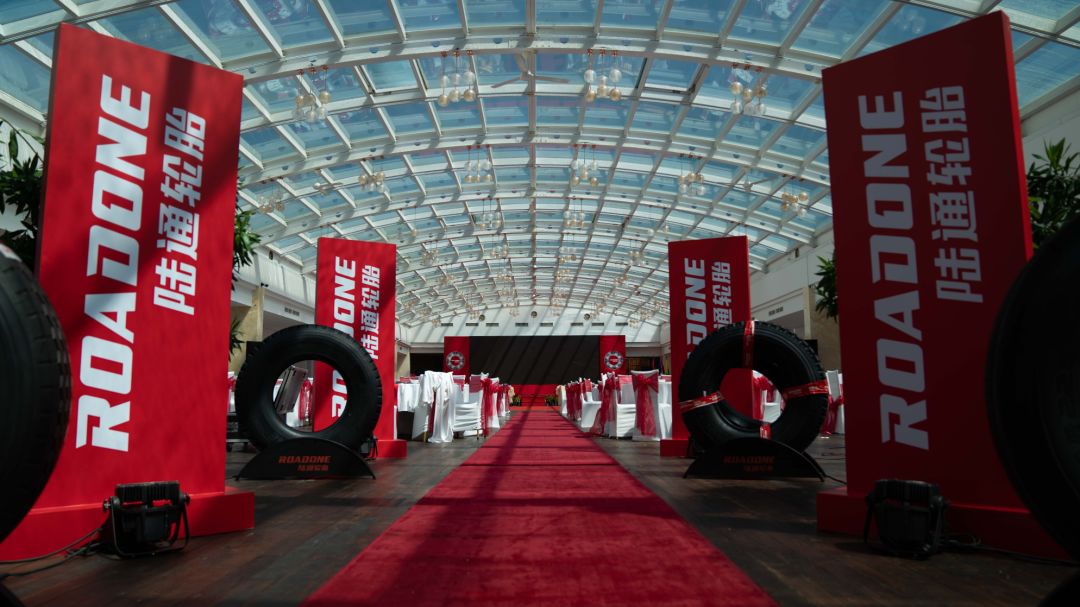 近年来,陆通轮胎积极参与全球汽车市场竞争,国际化运营能力不断增强,品牌的海外知名度与影响力显著提升,市场份额占比第一,有内胎占比80%以上,稳步进入柬埔寨市场第一阵营!借助中国"一带一路"倡议带来的全新机遇,陆通轮胎目前已完成中东、东南亚、东欧、非洲、美洲等全球五大板块,并稳步加速开拓海外市场。
In recent years, Roadonetires actively participated in the global automotive market competition, internationaloperating capabilities have continued to increase. The brand's overseasvisibility and influence have significantly increased, with its market share No. 1, tube tires takes over 80% and its steady entry into the Cambodian market ! Taking advantage of thenew opportunities brought by China's "Belt and Road" initiative, Roadone Tirehas now completed five major global sectors, including the Middle East, Southeast Asia, Eastern Europe, Africa, and the Americas, and steadilyaccelerated the development of overseas markets.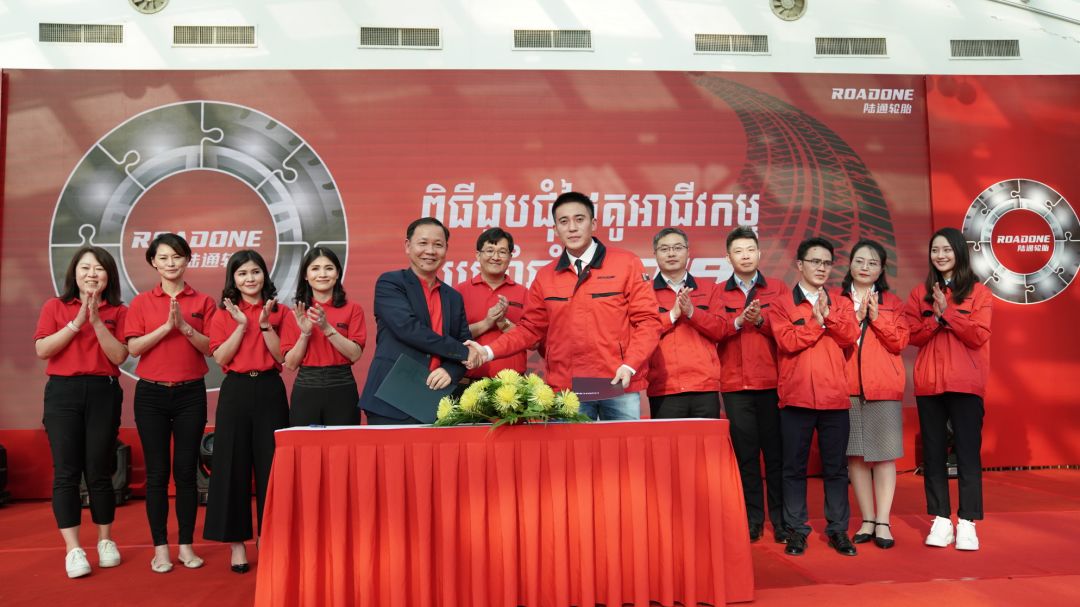 会议重点展示了2019年陆通轮胎国际化进程中的多项新突破,同时对来年工作进行了战略部署与规划,并就未来国际化战略分区、分段落地进行了深入的交流与研讨。与会经销商代表表示,大会增进了双方对陆通轮胎的全球发展充满信心,愿意携手陆通,共谱新传奇。

The meeting highlighted anumber of new breakthroughs in the internationalization process of Roadone Tiresin 2019. At the same time, it carried out strategic deployment and planning forthe work of the next year, and conducted in-depth exchanges and discussions on the future internationalization strategy by division and segmentation. Representatives from participating dealers said that the conference hasenhanced the confidence of both sides in the global development of Roadonetires and is willing to join hands with Roadone to create a new legend.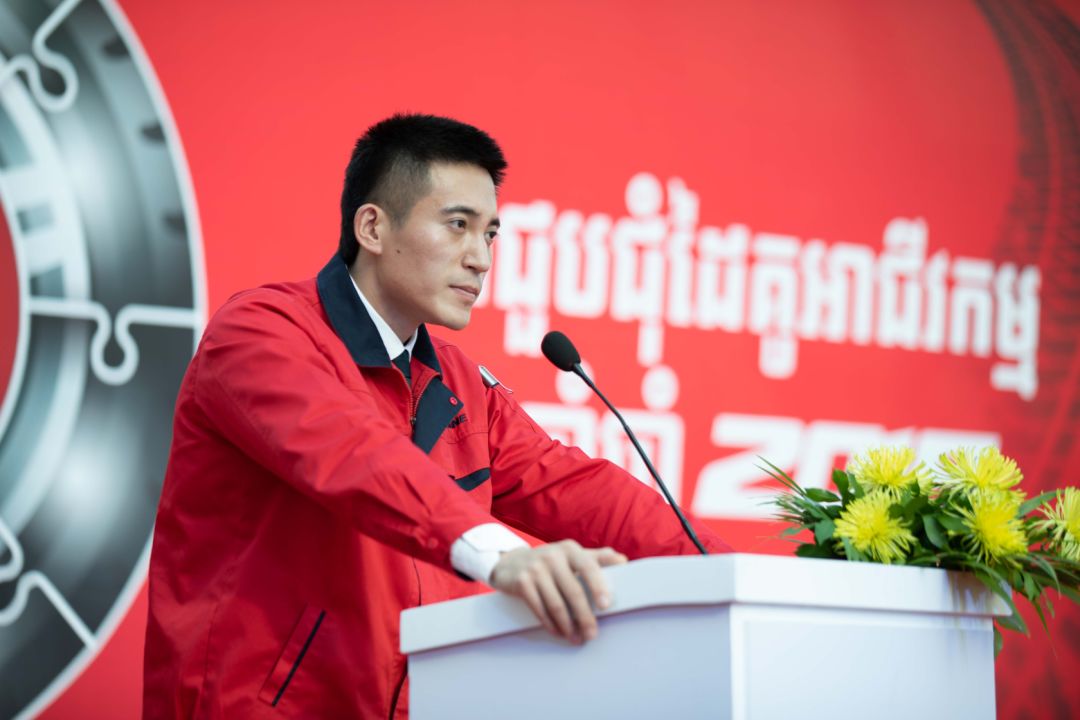 面对海外合作伙伴,牛飞先生表示:"2019年,在海外经销商的大力支持下,陆通轮胎积极参与了全球市场各类活动,在品牌建设方面,陆通轮胎将积极配合全球各地合作伙伴持续开展更多元化的市场营销及体验活动,促进品牌与销量双提升;在销售及服务体系构建方面,陆通将和海外经销商团队共同大力推进营销、服务标准化管理,建立快速响应机制,快速应对市场变化。面向未来,陆通轮胎会更进一步探路全球市场,我们将以更宽广的视野和更开放的心态,加速海外市场的开拓,逐步完善海外市场布局。"
Facing overseas partners, Mr. Niu Fei said, "In 2019, with the strong support of overseasdistributors, Roadone Tire actively participated in various activities in theglobal market. In terms of brand building, Roadone Tire will actively cooperatewith global cooperation. Partners continue to carry out more diversifiedmarketing and experience activities to promote both brand and sales. In termsof sales and service system construction, Roadone will work with overseas dealer teams to vigorously promote standardized management of marketing andservices and establish a rapid response mechanism. Quickly respond to market changes. Facing the future, Roadone Tire will further explore the global market. We will accelerate the development of overseas markets with a widervision and a more open mind, and gradually improve the layout of overseas markets."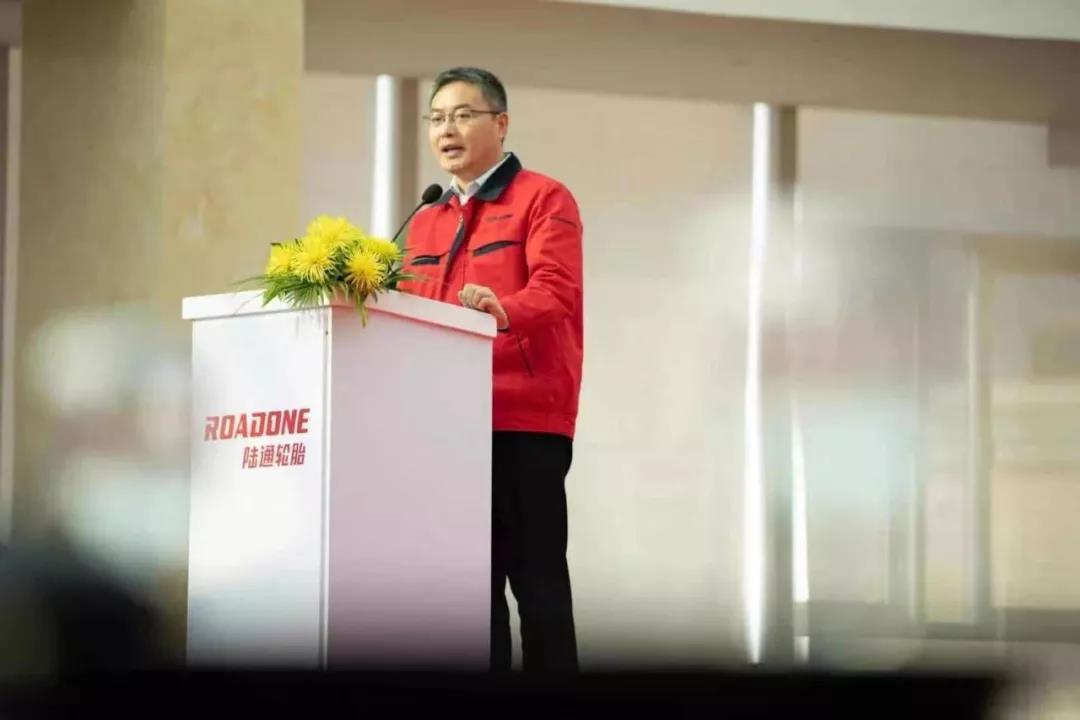 本次经销商大会回顾了陆通轮胎近年来坚持正向研发、坚持"定位高端、品质优先、创新驱动"的高质量发展之路,并总结了近年来在海外市场取得的亮眼成绩。为确保每一道工序的顺利完成,质量总监高明详细介绍了陆通轮胎质量管理体系的流程标准。近年来通力公司始终重视技术研发工作,自成立以来共获得专利40项,为民族自主品牌打造自己的核心技术。
The dealer conferencereviewed Roadone Tire's insistence on the development of high quality, "positioning high-end, quality first, innovation-driven" in recent years, andsummarized the dazzling achievements made in overseas markets in recent years. To ensure the smooth completion of each process, Gao Ming, the quality director, introduced the process standards of Roadone tire quality management system in detail. In recent years, TOGNLI has always attached importance to technology research and development, and has obtained a total of 40 patents since its establishment, creating its own core technology for national independent brands.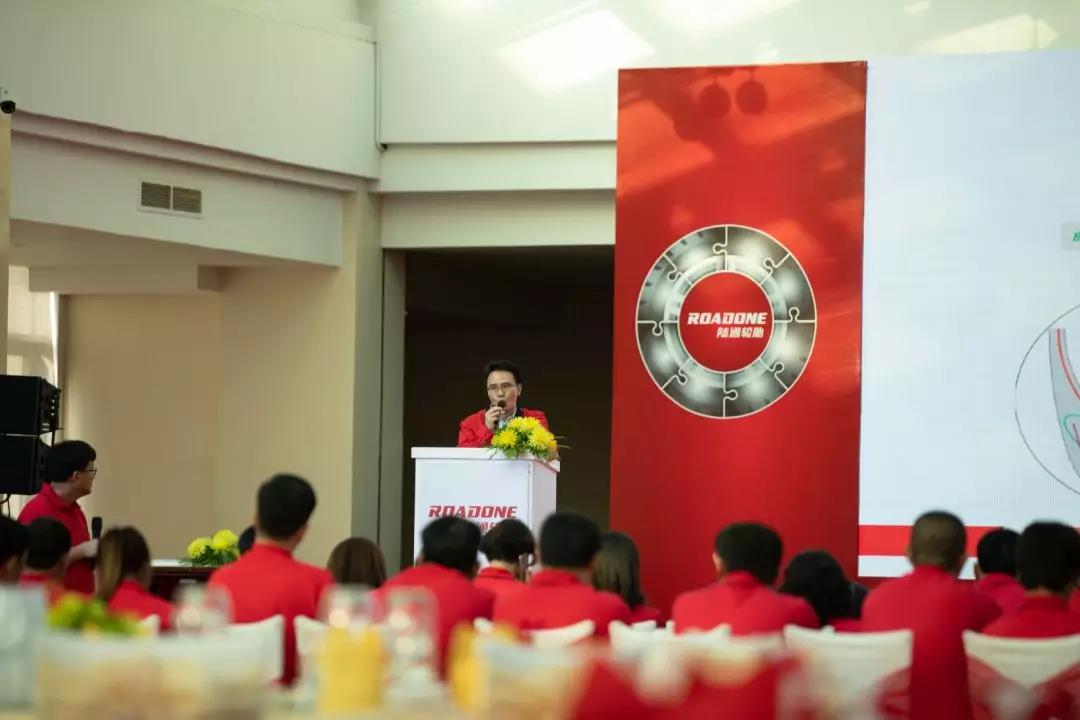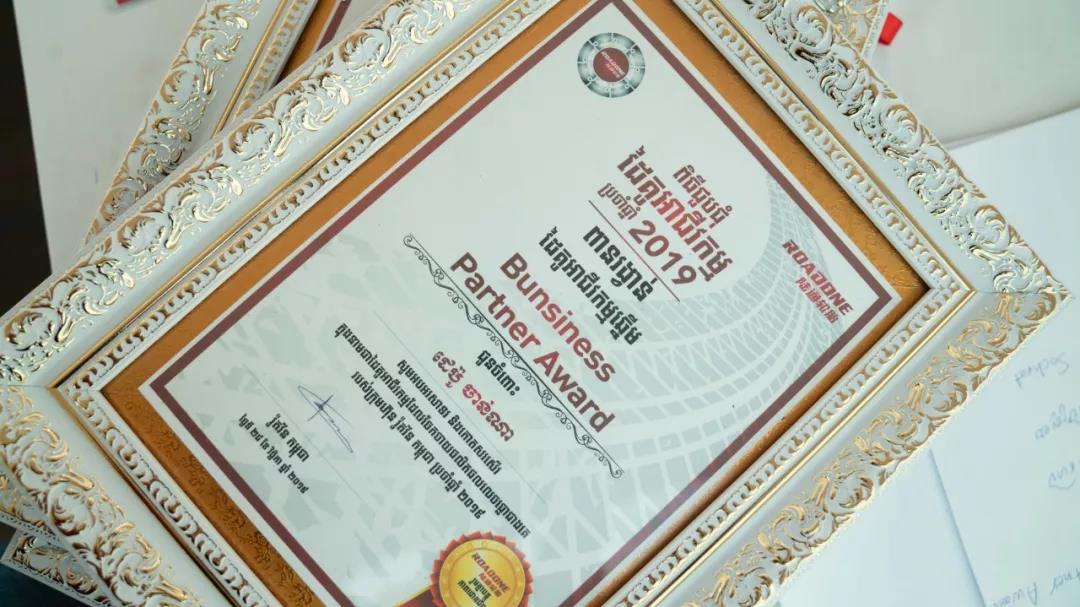 随后,技术总监蒋毅对陆通轮胎的产品技术特点做了详细说明。大会上,陆通还向优质经销商颁奖,并且与全球合作伙伴们分享了柬埔寨市场的优秀案例,鼓励与会经销商们继续努力,与陆通轮胎携手共进,不断突破,构建海外市场新格局。

Later, the technicaldirector Jiang Yi explained the technical characteristics of Roadone tires indetail. At the conference, Roadone also presented awards to high-qualitydealers, and shared excellent cases in the Cambodian market with global partners, and encouraged participating dealers to continue their efforts, work together with Roadone tires, make breakthroughs, and build a new pattern foroverseas markets.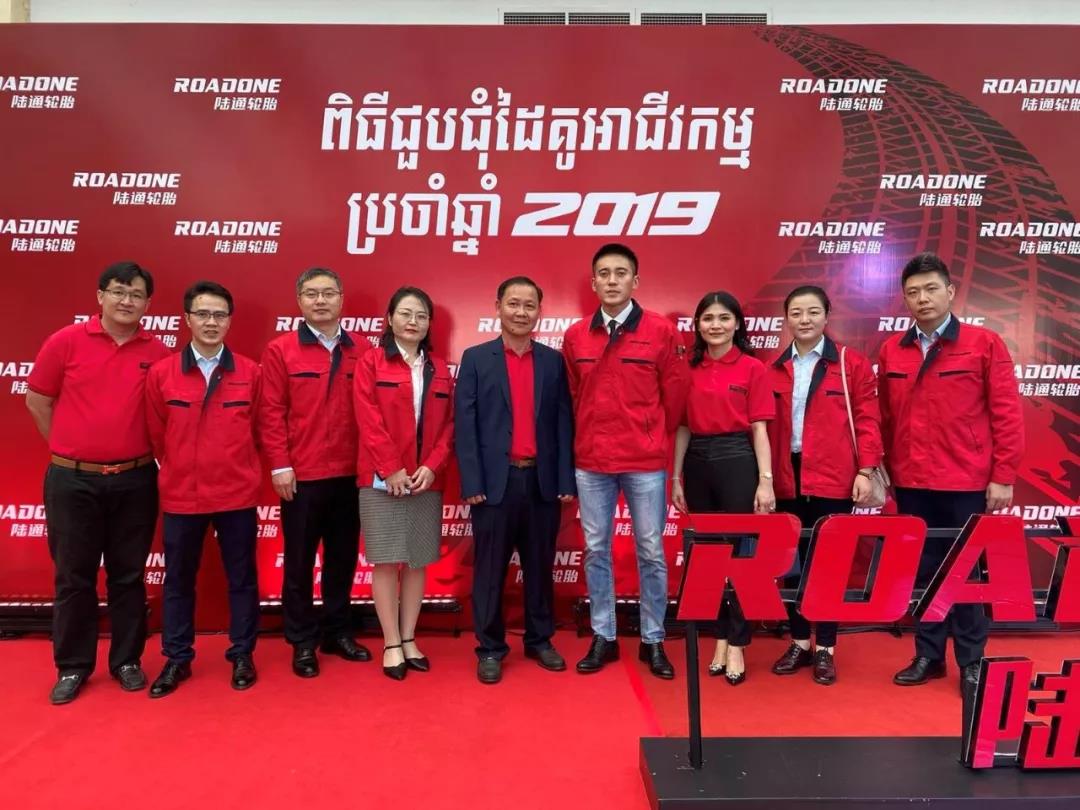 此次海外经销商大会,无疑是陆通轮胎开启未来全球化新篇章的重要举措。通过深入交流,双方在合作方式、政策支持、市场规划等多方面进一步达成了共识,进一步增进了陆通轮胎与不同地区经销商们的相互理解,为推动多方进一步合作、拓展全球经销商网络奠定了坚实基础。
This overseas dealerconference is undoubtedly an important measure for Roadone Tire to start a newchapter of globalization in the future. Through in-depth exchanges, the twosides reached a consensus on cooperation methods, policy support, and marketplanning, further enhancing mutual understanding between Roadone Tire anddealers in different regions, and laying a foundation for promoting further cooperation and expanding the global dealer network. A solid foundation.
在大会最终圆满结束时,牛飞先生表示,"我们始终真诚期盼,能与我们的全球经销商建立开放、包容、双赢的合作伙伴关系,让我们共同携手向前,共同开拓更广阔的全球市场,描绘更美好的发展新蓝图!"

At the end of theconference, Mr. Niu Fei said, "We always sincerely look forward toestablishing an open, inclusive and win-win partnership with our global distributors. Let us work together to develop a broader global Market, paint anew blueprint for a better development! "